Export Compliance Program
Excelerate has established an Export Compliance Program for supporting organizations in maintaining export compliance - anywhere in the world. We offer the Starter Bundle for organizations just getting started with controlled exports and tailored support for those that have specific needs. Our extensive experience allows us to satisfy the compliance requirements for small and large organizations and for unique situations.  Let us know how we can help...
A properly established Export Compliance Program includes four main elements, which include:
Registration with DDTC (ITAR) and BIS (EAR)
Technology Control Plan (TCP)
TCP Audit Plan
The International Traffic in Arms Regulations (ITAR) is managed by the Directorate of Defense Trade Controls (DDTC) and the Export Administration Regulations (EAR) is managed by the Bureau of Industry and Security (BIS) so registration is with DDTC and BIS in relation to the ITAR and EAR, respectively. Export reform moved many items once controlled under the ITAR to the EAR which is why we talk about both.
The Technology Control Plan (TCP) establishes executable policies and procedures that allow your organization to manage ITAR and EAR controlled articles, technical data, and services. The content of the TCP is well defined but the implementation in your organization will always be unique. Verification that your organization if following the TCP is documented using the TCP Audit Plan.
Regular, complete, and consistent training associated with export compliance and approvals is mandatory by DDTC and BIS. It is through training that organizations are refreshed with the requirements associated with controlled exports. Excelerate offers training over the web, in the video, and in person.
Give us a call or send an email so we can discuss your Export Compliance Program needs.
Risks of non-compliance with export regulations are significant both from an actual penalty perspective but also in the loss of business from a violation. Violations are posted for all to see and which will cause your customers to pursue another solution. There is also no certification process associated with an Export Compliance Program, which makes it vitally important that you work with Excelerate to ensure there are no risks in conducting export-controlled work.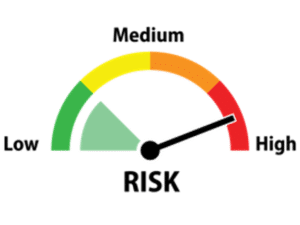 Remember, you do not need to be exporting outside of the U.S. to have a controlled export. Handing and communicating controlled technical data, manufacturing a controlled article, or providing a controlled service in the U.S. require that you have a Compliance Program as well.