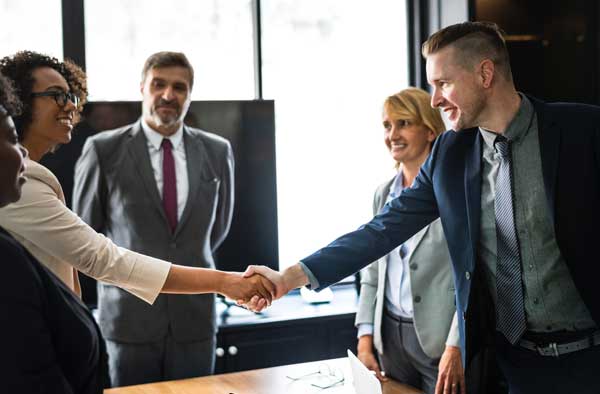 Excelerate makes the controlled export international business accessible to everyone.  Often the perceived business barrier to entering the global market associated with defense and aerospace systems is the ITAR and the ramifications of making a mistake - which we call "ITAR Paranoia."  Our job is to remove the concerns and allow an export-controlled business to flow out of and into the U.S. in full compliance with export regulations. This is what we do.
Excelerate was founded by a missile engineer with a focus to revolutionize the way international defense and aerospace business was executed. Our desire to create a conduit where international business can effectively take place in compliance with U.S. ITAR and EAR export regulations. We are the one-stop-shop for defense and aerospace business in and out of the U.S. with numerous options to enable success.
Excelerate's established reputation for cost-effective and timely support extends to our many customers worldwide. We provide engineering and supply export-controlled products and solutions to customers in numerous countries - 33 at last count. Our detail-oriented engineering and an understanding of complex technology is the basis for how we operate and what makes us unique in the industry. We are the technology-independent meaning we provide the best most cost-effective solutions available.
Our focus is on assisting companies and organizations, both in and outside the U.S., on the regulations, business practices, and customs associated with identifying, capturing, managing, and executing international business. You will find no one that has our level of technological understanding with expert export compliance support and direct international business experience to ensure your success. We look forward to working with you...
Excelerate's International Business Support