Excelerate was founded in 2004 by an Electrical Engineer who gained experience in international business and liked it.  His technical background as a guidance and control engineer with an expanded backgrounded in a range of technologies gave him unique insight into understanding exports from the U.S.  His experience living and working outside the U.S. became the mechanism in establishing Excelerate and revolutionizing the way international business is executed.  Excelerate is a conduit for facilitating controlled export activities by providing exceptional export compliance support, technical depth, and provide complex solutions to difficult problems to the international community.
We are your one-stop-shop for export controlled related business into and out of the U.S. with dedicated, knowledgeable staff with numerous options to ensure your success.  Excelerate maintains a reputation of being cost-effective and responsive in providing exceptional export compliance support to hundreds of satisfied customers. Our export compliance services and support provide companies and organizations an effective path to satisfy the regulatory, business practices, and customs associated with identifying, capturing, managing and conducting international business associated under the ITAR and EAR regulations.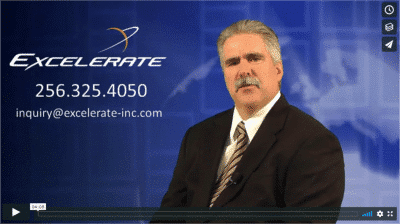 Excelerate is technology independent meaning we provide the best, most, cost-effective solutions available. Our proposed solutions leverage the current technology for your application across a wide range of systems, to include, test equipment, sensors, seekers, avionics, ammunition, aviation systems, space launch and satellite technology, unmanned systems, and much more.
Our focus is to support export regulatory compliance, simplify the process to gain export approvals, provide quality cost-effective solutions worldwide, and establish a conduit for controlled export business to occur efficiently and effectively.
ITAR & EAR Export Compliance

Export Licensing and Agreement Approvals